Mulberry silk fabric
possesses several notable properties that make it highly desirable and sought after. Here are the key properties of Mulberry silk fabric:
Softness: Mulberry silk is known for its exceptional softness. It feels smooth and luxurious against the skin, making it a popular choice for high-end clothing and bedding.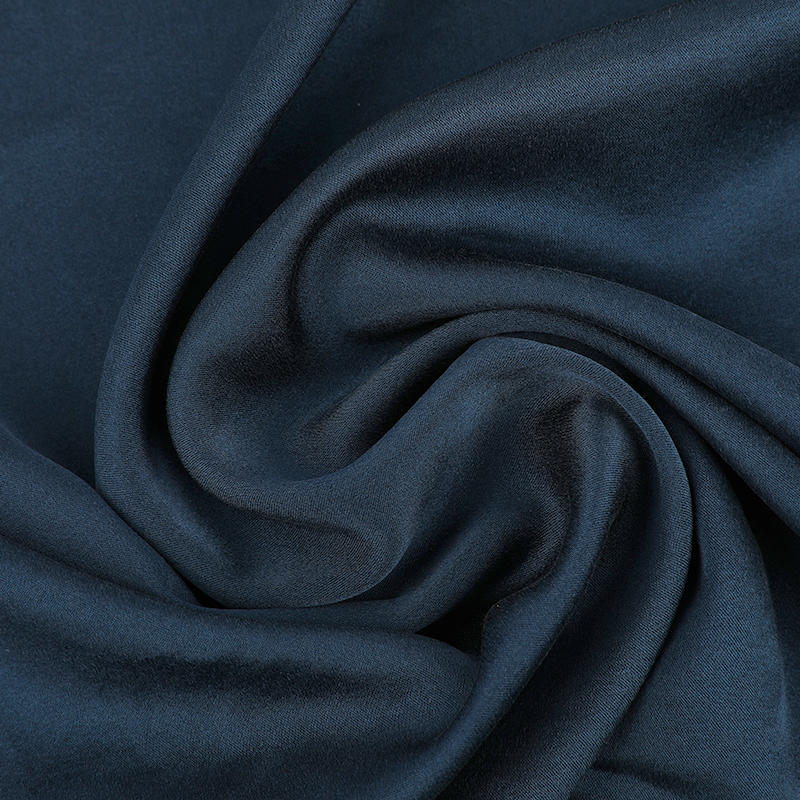 Luster: This silk variety has a natural sheen and luster that adds to its visual appeal. The way it reflects light enhances its overall beauty.
Durability: Mulberry silk is among the most durable silk fabrics. It can withstand wear and tear, making it a long-lasting choice for garments and home textiles.
Breathability: Mulberry silk is highly breathable, which means it helps regulate body temperature. It keeps you cool in warm weather and retains warmth in cold weather, making it comfortable to wear year-round.
Moisture Absorption: It has the ability to absorb moisture from the body without feeling damp, helping to keep you dry and comfortable.
Hypoallergenic: Mulberry silk is naturally hypoallergenic, making it an excellent choice for individuals with sensitive skin or allergies. It is less likely to cause skin irritation or allergic reactions.
Color Retention: Mulberry silk retains dye and color exceptionally well. It allows for vibrant and long-lasting colors in clothing and textiles.
Smooth Texture: The surface of Mulberry silk is incredibly smooth, which adds to its luxurious feel and makes it comfortable to wear.
Biodegradable: Silk is a natural fiber and is biodegradable, making it an eco-friendly choice compared to synthetic materials.
Drape: Mulberry silk has an elegant drape that allows it to flow gracefully. This property is highly valued in clothing design, especially for dresses and formal attire.
Resistance to Allergens: Due to its tightly woven fibers and natural resistance to dust mites and mold, Mulberry silk can help reduce allergens in the sleep environment when used for bedding.
Easy to Dye and Print: Mulberry silk is receptive to dyes and prints, allowing for a wide range of colors and designs in textiles.
Natural Temperature Regulation: Its ability to wick away moisture and adapt to temperature changes makes it suitable for a variety of climates and seasons.
Versatility: Mulberry silk can be used for a wide range of applications, including clothing, lingerie, bedding, drapery, accessories, and even medical textiles.
Low Static Electricity: Mulberry silk has low static electricity buildup, reducing the likelihood of clinging and discomfort when worn.
Overall, the properties of Mulberry silk fabric combine to create a luxurious and comfortable material that is highly prized in the fashion and textile industry. Its natural qualities make it a favored choice for a variety of products.