Mulberry silk fabric
is highly versatile and prized for its luxurious qualities. It finds a wide range of common uses in various industries. Some of the most common applications of Mulberry silk fabric include:
Clothing: Mulberry silk is a popular choice for high-end clothing, including dresses, blouses, shirts, skirts, and lingerie. Its softness, luster, and drape make it ideal for elegant and comfortable apparel.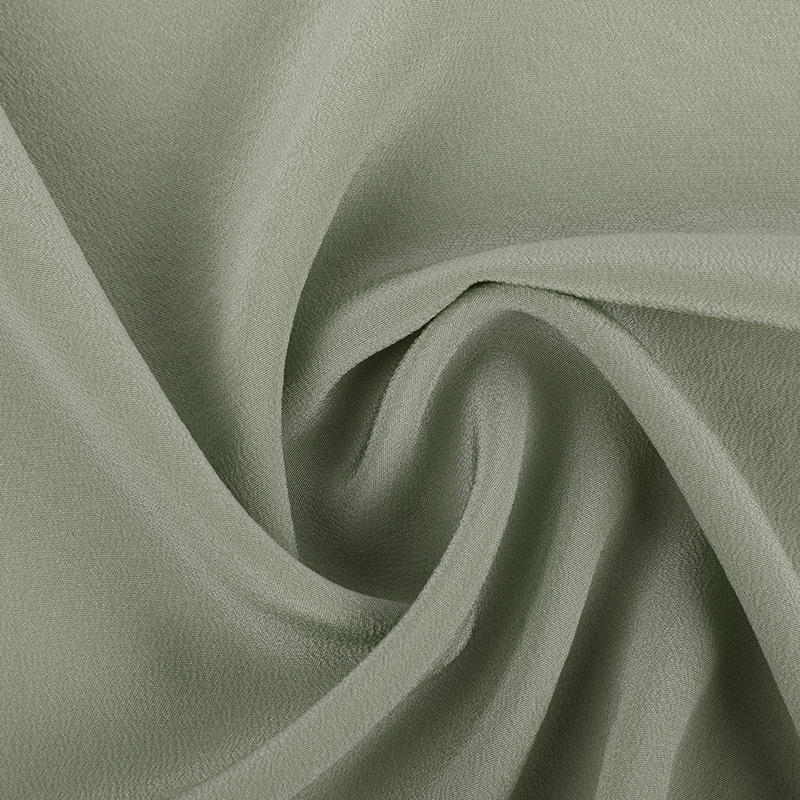 Bedding: Mulberry silk is often used for premium bedding items, such as sheets, pillowcases, duvet covers, and comforters. It helps regulate body temperature and is hypoallergenic, making it conducive to a good night's sleep.
Accessories: Silk scarves, ties, and pocket squares are commonly made from Mulberry silk due to its sheen, smooth texture, and ability to hold vibrant colors.
Interior Decor: Mulberry silk is used for drapery, curtains, and upholstery to add a touch of luxury to home interiors. It enhances the overall aesthetics of a space.
Wedding Attire: Bridal gowns and bridesmaid dresses are often crafted from Mulberry silk because of its softness, drape, and ability to create stunning silhouettes.
Lingerie and Sleepwear: Silk lingerie, nightgowns, and pajamas are comfortable and luxurious due to the softness and breathability of Mulberry silk.
Traditional and Cultural Attire: In some cultures, Mulberry silk is used to make traditional clothing and ceremonial garments due to its cultural significance and exquisite appearance.
Medical Textiles: Mulberry silk has been used in medical textiles, such as sutures and bandages, because of its biocompatibility and smooth surface.
Art and Crafts: Artists and crafters use Mulberry silk fabric for various creative projects, including painting, embroidery, and textile art, due to its receptive surface and quality.
Undergarments: Mulberry silk undergarments are known for their comfort and breathability, making them a preferred choice for everyday wear.
Luxury Accessories: Mulberry silk is used to create luxury accessories like handbags, wallets, and eyewear cases due to its durability and aesthetic appeal.
Baby Clothing and Bedding: The soft and hypoallergenic properties of Mulberry silk make it suitable for baby clothing, blankets, and crib bedding.
Fashion Accessories: Mulberry silk is used for crafting fashionable accessories like shawls, gloves, and hats, adding a touch of elegance to outfits.
Travel Accessories: Silk travel pouches and eye masks are popular among travelers for their lightweight and gentle feel on the skin.
Linings: Mulberry silk is used as a lining material in high-quality suits and coats due to its smooth texture and ability to help garments glide on and off.
These are just a few examples of the common uses of Mulberry silk fabric. Its versatility and luxurious properties make it a favored material in the fashion, textile, and home decor industries, as well as in various specialty applications.