Different types of
silk clothing
may require slightly different care due to variations in the weave, weight, and texture of the silk fabric. While all silk should be handled with care, here are some considerations for caring for specific types of silk clothing: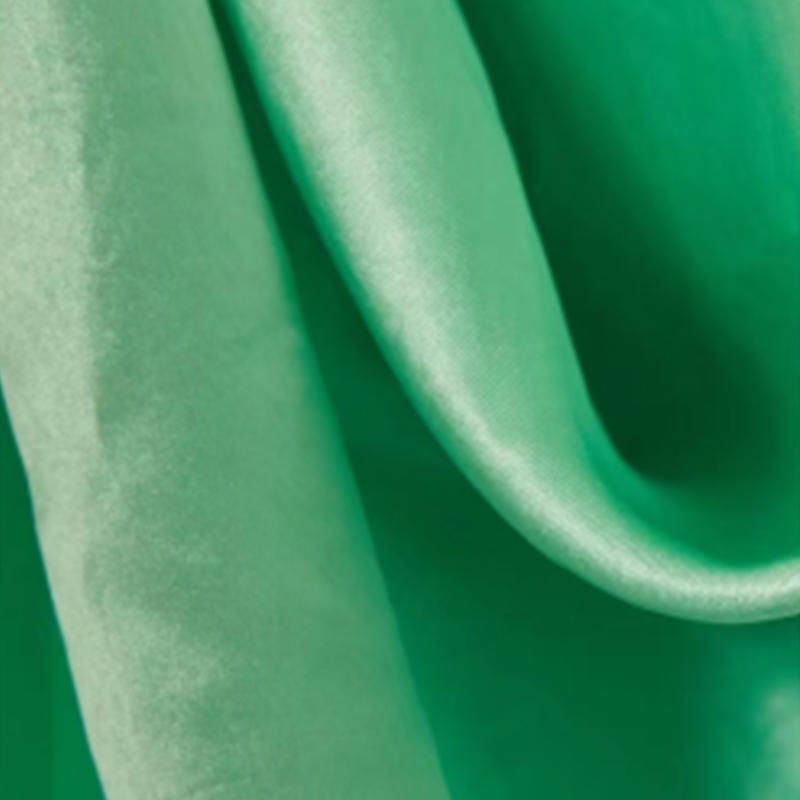 Silk Satin and Charmeuse:
These types of silk are smooth and have a glossy surface. They are prone to snagging and should be handled gently.
Hand wash or use the delicate cycle of your washing machine with a mild silk-friendly detergent.
Avoid wringing or twisting the fabric. Instead, gently squeeze out excess water and lay the garment flat to dry.
Iron on a low heat setting or use a pressing cloth to avoid damaging the delicate fabric.
Silk Chiffon and Georgette:
These are lightweight and sheer silk fabrics. They are delicate and prone to tearing, so special care is needed.
Hand wash with care or use the delicate cycle. Place the garment in a mesh laundry bag to protect it during washing.
Dry flat or hang to dry. Avoid hanging heavy items on chiffon or georgette fabric, as they can stretch or deform.
Iron on a low heat setting with a pressing cloth.
Silk Crepe de Chine:
Crepe silk has a slightly textured surface. It's less prone to wrinkles than other types of silk.
Hand wash or use a gentle cycle, and avoid wringing out the fabric.
Hang or lay flat to dry. Iron on a low to medium heat setting.
Silk Velvet:
Velvet silk has a soft and luxurious texture. It can be more delicate due to its pile.
Dry clean is usually recommended for silk velvet to maintain its texture and appearance. If hand washing, be extremely gentle.
Avoid excessive pressure when ironing to prevent crushing the pile. Use a pressing cloth if needed.
Silk Organza:
Organza is a crisp and sheer silk fabric often used for formal wear and overlays.
Dry clean is recommended for silk organza to preserve its structure and sheerness. If hand washing, be cautious and use cold water.
Iron on a low heat setting with a pressing cloth.
Remember these general guidelines, but always check the care label and any specific instructions provided by the manufacturer or retailer for your silk clothing. Additionally, avoid exposure to direct sunlight for extended periods, as it can cause silk to fade over time. Proper care will help maintain the beauty and longevity of your silk garments.